Join us on Saturday 11th April at 11am UK time to learn about education, technology and our various TEFL programs.
Join Dr Amira and Paul at 11am to discuss;
​
Why online learning is trending

Technology Enhancement: tackling some of the major challenges of online learning and online teacher training

Take a look at our online training features including a showcase of the Ofqual Level 5 TEFL and the Advanced TEFL program

Other available courses

Course calendar

Certification & Accreditation

Testimonials

Enrolment steps
​
​
At 12 noon, Dr Gabrielle will deliver a brief talk on partnerships with Notting Hill College
Dr Amira
Chief Operational Officer
Dr Gabrielle
International Relations and Partnerships Manager
Download our full Teacher Training catalogue here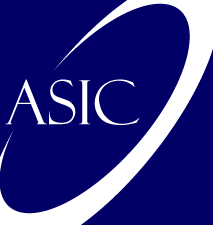 Why Notting Hill College?
We are accredited by the BAC and ASIC

We have offices around the world​, so no matter where you are there is always someone ready to help

We are flexible, by providing bespoke packages and flexible installment plans, we can cater to everyone

Our programs are in high demand and meet the markets ever changing needs

We are online and classroom based, everyone is welcome!

Our staff are highly experience and qualified

We have formed strong partnerships with various companies including TQUK, ATHE, The University of Bolton and The University of Sunderland in London.

We have been putting our students needs first since 2004.
​
A Leading Provider of Diversified Learning Opportunities
Notting Hill College is a dynamic British institution which specialises in further education as well as vocational training. The College was established in 2004 and ever since that date, it has been constantly expanding in various tracks; curriculum and programme design, academic partnership and network construction. This diligent work has made us a leading provider presenting diversified learning services.
Notting Hill College is registered in England and Wales as Notting Hill College LTD No. 5042086.
Notting Hill College UKRLP: 10028428